Hahahahaha!!! I laughed like a crazy guy from the time I dropped Chetan at M.G road to the time I reached home and then some more before I finally dozed off into blissful happy sleep. Thanks Chetan. You are funny. So, I'll answer the question in some time. For those who don't know hindi, here's the transliteration: What makes Chetan angry? In our case it includes when and why. Hindi can imply a lot of things and thats why its the language we prefer amongst friends. Best to fuck up your brains with. Uhm, before I get onto the peach, I'll add in some tuti fruity. Quick, gather around… pep talk!
My thoughts about two movies I watched over the weekend:
The Mummy – Tomb of the Dragon Emperor: Sucked to shreds when compared to the other two mummy counterparts. I mean, I really missed those Egyptian mummies which seemed so much more capable of wrecking havoc and smelling bad. Chinese tombs, shape shifting "Dragon" Emperor. The word Dragon is used a bit too much and I'm tired of cliches. I like Jet-Li though and some part of all their hilarious action was good. Seriously, the scene of war was funny. These weird funny ass dead skeletonized creatures running around with parts of their skeleton falling off once in a while and their commarades helping them with those parts. Crazy as hell.
The Dark Knight: More than 2 hrs of wasted time, I'd say. Not my kinda movie. Chetan was kinda excited after the movie. I wonder why. Probably he likes bats!? The Batman here looked hunky but gay. I hated the lead actress and I found her face to be a little out of shape. Mr. Clown was the only bright side to this movie. His acting was outstanding and his facial expressions and all the comments he threw in here and there were sadistically funny and yeah, that was just about it. We did not get to see a lot of batman-type gadgets. The ones that were shown were pretty cool but a few more of them would have been nice. It was a long movie and I really could have done without watching this one. Especially not worth the 200 bucks I spent. Ohh and add to it the 200 odd on rickshaws!
That being said – Saturday was fun. we went to M.G road after the movie. We here – Ratheesh, Chetan and I. Chetan wanted to look up some classes on VMWare, or did he? *winks* we did everything else but that after going there. Roamed around, some shopping here and there and ohhh the most fun part; bowling!! We went bowling at Ameoba and it was awesome. I enjoyed every minute I bowled and finally I also got to kick Chetans ass at bowling. Ameoba seems like a fun place and it wasn't too expensive either. 10 rounds for Rs 150. So for like Rs 300 we'd get to bowl for like 30 minutes approximately which seemed good enough and I love the sport.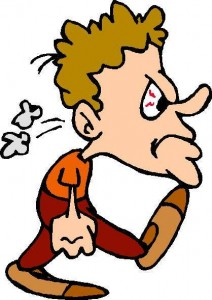 Coming to the fun part – Chetan ko gussa kyu ata hai? So this happened while were returning from the batman movie. Now Chetan and me have varied tastes for almost everything. Food, clothes and movies too! So, yeah, I liked this shiny black blazer that was being displayed in one of the shops there and I said, ohh I like that! Here Chetan began with a cross telling me how my choice wasn't all that good. And what I thought was that as usual, he was in for a word fight so I begin counter attacking him and telling him how weird his choice of clothes were! Within 5 minutes Chetan fumbles and stumbles with rage and anger pouring through his eyes, nose and mouth and he blabbers some shit which I'm sure I don't remember and neither would he, but he looked hilarious. Instead of getting angry all I got was a funny feeling in my stomach – SUCCESS! Hahaha, I managed to piss him off. I learnt something here – Chetan isn't a kinda guy who'd get angry easily. He's a chilled out person 99% of the times and he's a very funny charecter who'd make a joke out of everything. So what hurts a person most is if you poke on their choices and what they side for. Thats where it pains easily. Quite a weapon. Chetan is a sweet guy though, he managed to apologize with like 8 minutes flat of being rude to me and all I could do was giggle. For the first time, my ego did NOT kick in and I'm happy that I'm in the company of really good people who do not mind apologizing. Chetan, you rock re, no hard feelings whatsoever.
-Anup